First Birthday Photography
Who doesn't love a good cake smash?! We recently had the pleasure of welcoming the gorgeous Tom to the studio here in Charlestown, Co. Mayo to celebrate his first birthday. In true celebratory style, we had the studio all decked out in blue and red which complimented his little red dicky bow perfectly.
Tom is a very quiet little man and he doesn't particularly enjoy getting his hands dirty so we gave him a spoon to encourage him to smash the cake. It didn't take long for him to get the hang of it and we got some lovely images! We often advise parents to give their child a cupcake to play with in the days leading up to the shoot so that they can feel the texture and be ready to play with the cake when they arrive to the studio for their photoshoot. We also tell them to have a few changes of clothes handy as it can get quite messy, but that's all part of the fun!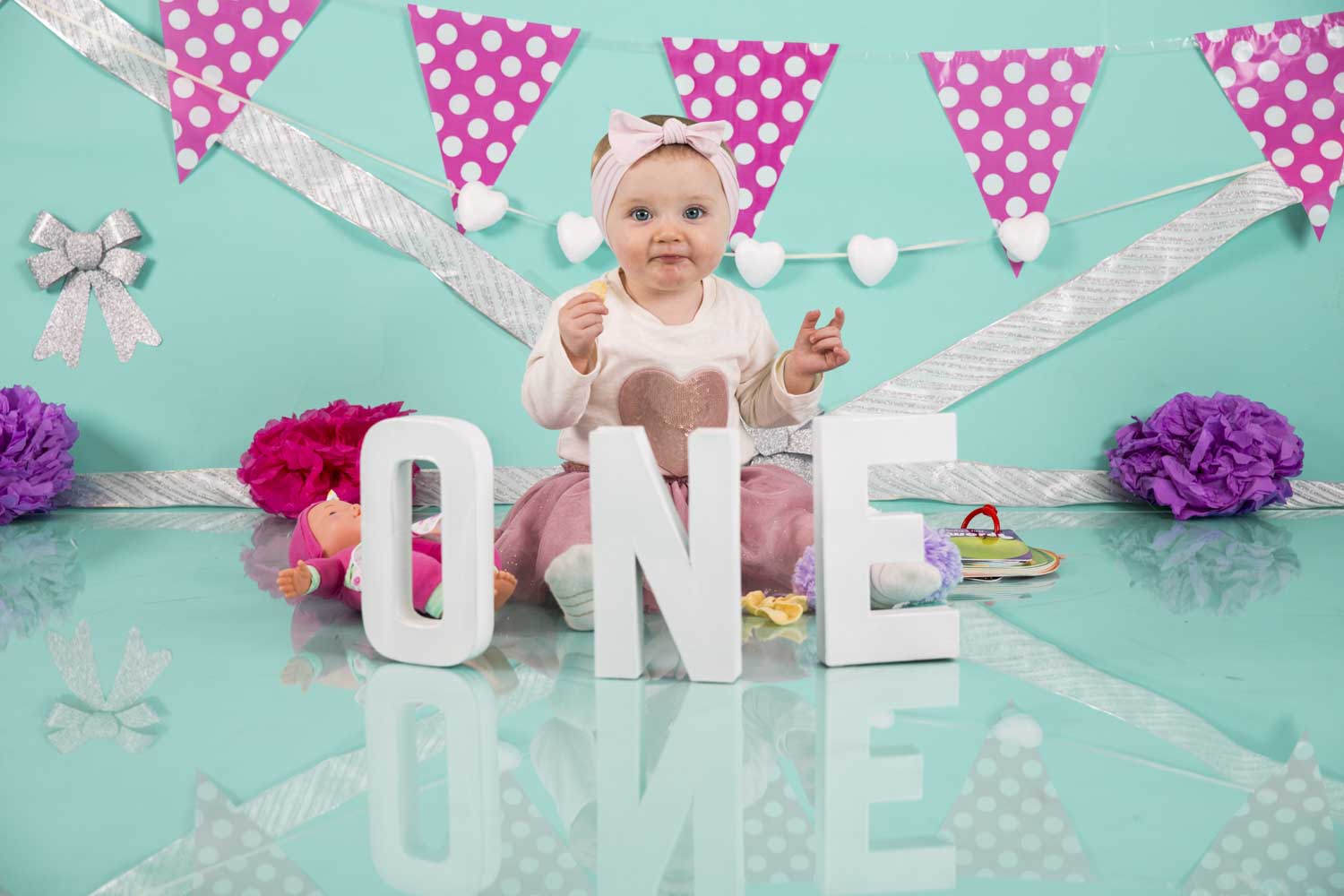 Capturing Memories One Click at a time
We love cake smash photo shoots as they are always vibrant and colourful and bring such a happy atmosphere (& mess!) to the studio. They are always lots of fun. Every child that comes has their own unique personality and ways of doing things and we are happy to play along and capture the action as it happens! The sheer innocence of the child always shines through, and the facial expressions while they play with the cake make for brilliant images. It's a lovely experience for the parents also, and it captures this carefree moment in time perfectly.
We were all delighted with the images from Tom's photo shoot and the images are a lovely memento to hang on the wall beside those of his sister Holly, who had her cake smash photo shoot with us just one year previous. The framed pieces are always unique to each shoot as we design and print especially for every individual.
Call us today to arrange a cake smash photo shoot for your little one…